Martin Suuberg
Executive Director
(617) 367-8558
msuuberg@newmoa.org
Pronouns: he, him, his
Martin Suuberg has nearly 40 years of experience as a lawyer and manager in federal and state environmental and natural resource agencies, with years of service in the Massachusetts Department of Environmental Protection (MassDEP) and in the Executive Office of Energy and Environmental Affairs. In January 2015, Martin was appointed the Commissioner of MassDEP and served in that role until January, 2023. During his tenure the agency developed and implemented drinking water and contaminated site clean up standards for PFAS, developed new regulatory approaches to addressing climate change and enhanced efforts to address Environmental Justice and equity issues.
Krishana Abrahim-Petrie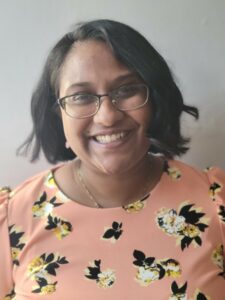 Project Staff
(617) 367-8558 x304
kabrahimpetrie@newmoa.org
Pronouns: she, her, hers
Krishana Abrahim-Petrie is a Project Staff at NEWMOA. She joined NEWMOA in 2021 and assists with supporting the activities of the Interstate Mercury Education and Reduction Clearinghouse (IMERC) and the Interstate Chemicals Clearinghouse (IC2), in addition to leading various wasted food projects. Krishana holds a B.A. in Environmental Studies and Political Science from Northeastern University and a Master's of Environmental Law and Policy from Vermont Law School. Prior to joining NEWMOA, Krishana completed internships with the Massachusetts Office of Technical Assistance and Division of Conservation Services focusing on incorporating environmental justice in each agency's daily work. She also worked with the City of Boston's Greenovate Boston program to further community engagement in the City's Climate Action Plan. Krishana enjoys hiking with her husband, traveling, and reading.
Andy Bray
Project Manager
(617) 367-8558 x306
abray@newmoa.org
Pronouns: he, him, his
Andy Bray is a Project Manager at NEWMOA. He joined NEWMOA in 1997 as an intern before becoming a Project Manager in 2000. He currently manages the Interstate Mercury Education and Reduction Clearinghouse (IMERC) and helps its 14 member states implement mercury education and reduction legislation and initiatives. Andy manages NEWMOA's Pollution Prevention and Sustainability Program and has implemented a number of sector-based initiatives over the years. He manages the information technology (IT) infrastructure of the Association, overseeing all of NEWMOA's IT assets and its various online resources. Andy holds a Master's Degree in Civil Engineering with an environmental concentration from the University of Massachusetts Lowell. Prior to joining NEWMOA, he worked at the Massachusetts Toxics Use Reduction Institute as a Graduate Research Assistant. Andy is a proud father of two little people and a dog and enjoys sharing all-things outdoors with his family and friends – skiing, hiking, kayaking, camping, and playing fetch.
Stephanie Frisch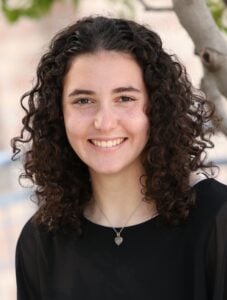 Project Staff
(617) 367-8558
sfrisch@newmoa.org
Pronouns: she, her, hers
Stephanie Frisch is a Project Staff member who joined NEWMOA in December 2022. She supports upgrades to NEWMOA's website and a variety of solid waste initiatives, including projects on PFAS in consumer products, anaerobic digestion, improving the management of closed landfills, and food waste reductions in health care facilities. Stephanie graduated with distinction from the University of Wisconsin-Madison with a B.S. in Environmental Science, Biology and Conservation Biology along with a Sustainability certificate and was inducted into The Phi Beta Kappa Society. Prior to joining NEWMOA, Stephanie worked as an Undergraduate Research Assistant surveying the health of the Apostle Island black bear population and as an Antibiotic Discovery Student Researcher addressing the global health threat of antibiotic resistance. She also contributed to the City of Madison's Sustainability Plan review and presented suggestions to the Madison City Sustainability Program Coordinator. Stephanie enjoys baking, traveling, and spending time outdoors hiking, snowboarding, and rock climbing. 
Jennifer Griffith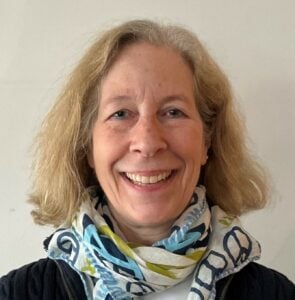 Project Manager
(617) 367-8558 x303
jgriffith@newmoa.org
Pronouns: she, her, hers
Jennifer Griffith is a Project Manager at NEWMOA. She joined NEWMOA in 1995 and is responsible for waste site cleanup and solid waste projects, including training and research. She manages a variety of initiatives, including those focused on construction and demolition waste, municipal solid waste, food waste, Brownfields redevelopment, and mildly contaminated soils. Jennifer has a Master's Degree in Technology and Policy from the Massachusetts Institute of Technology. Prior to joining NEWMOA, she worked as a consultant at firms involved with landfill design and waste site investigation and cleanup. Jennifer most enjoys being active outdoors: gardening, running, riding her bicycle, hiking mountains, and backcountry skiing and snowshoeing in the winter.
Melissa Lavoie
Project Manager
(617) 367-8558 x309
Melissa Lavoie is a Project Manager at NEWMOA, where she manages the Interstate Chemicals Clearinghouse (IC2), including alternatives assessment and equity initiatives, PFAS projects training, and governance. She joined NEWMOA in 2020. In addition, she is also the Program Manager for the Toxics in Packaging Clearinghouse (TPCH). Melissa is a former Maine state representative, having served two terms on Maine's Joint Standing Committee on Environment and Natural Resources. Melissa sponsored multiple environmental bills in Maine including product stewardship, paint, medical sharps, pharmaceuticals, compact fluorescent lamps, electronics expansion, and beverage containers. Melissa holds a B.A. in Social Work from the University of Southern Maine. Melissa lives in Auburn Maine with her husband Jason and their dog Brody, where they can often be found walking, kayaking, and enjoying rides on their motorcycle.
Lois Makina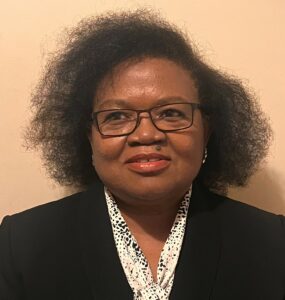 Office Manager
(617) 367-8558 x312
lmakina@newmoa.org
Pronouns: she, her, hers
Lois Makina is the Office Manager at NEWMOA. She joined NEWMOA in 1986 and manages the NEWMOA office, handles accounts receivables and payables, develops projects to green the office, posts information on NEWMOA's website, develops and maintains spreadsheets, helps with organizing meetings and events, and assist staff with projects. She holds a Bachelor's Degree in Business Administration from Belmont University. Lois enjoys travelling with her granddaughter, hiking, and reading.
NEWMOA is an equal opportunity employer and provider.